There is nothing funny about substance use disorder. But there is hope.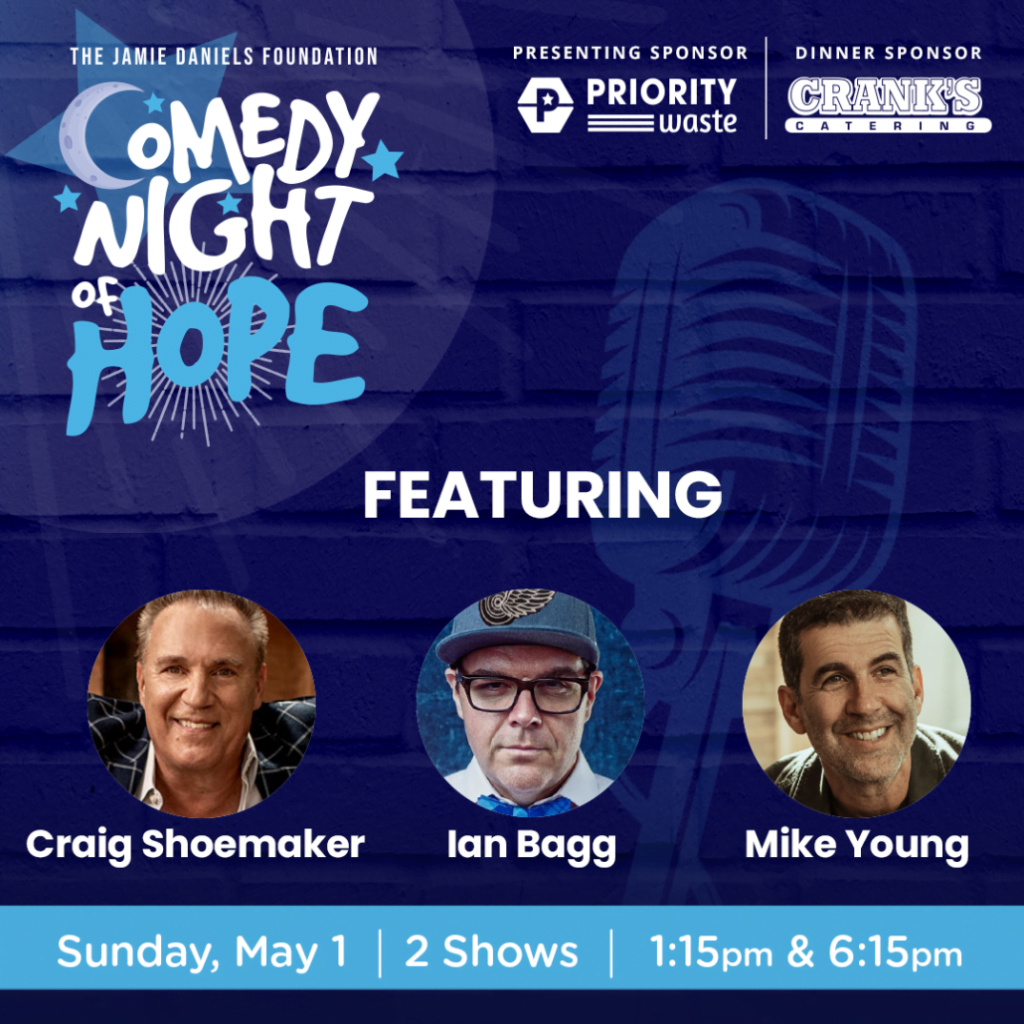 Thank you to those who joined us for Comedy Night of Hope on Sunday, May 1, featuring Craig Shoemaker, Ian Bagg, and Mike Young at Mark Ridley's Comedy Castle! It was an event full of laughs and entertainment, while also creating hope for countless kids struggling with substance use disorder.
Proceeds from tickets to Comedy Night of Hope support an adolescent substance abuse treatment center that will care for youth regardless of insurance coverage or ability to self-pay. Substance use disorder often develops and takes off during adolescence, posing a significant threat to our youth. Treatment services are sparse and often do not provide comprehensive, up-to-date care.
Your is helping to create a vital lifeline for youth and their families.
Special thanks to our sponsors.
Special thanks to presenting sponsor, Priority Waste, and dinner sponsor, Crank's Catering.