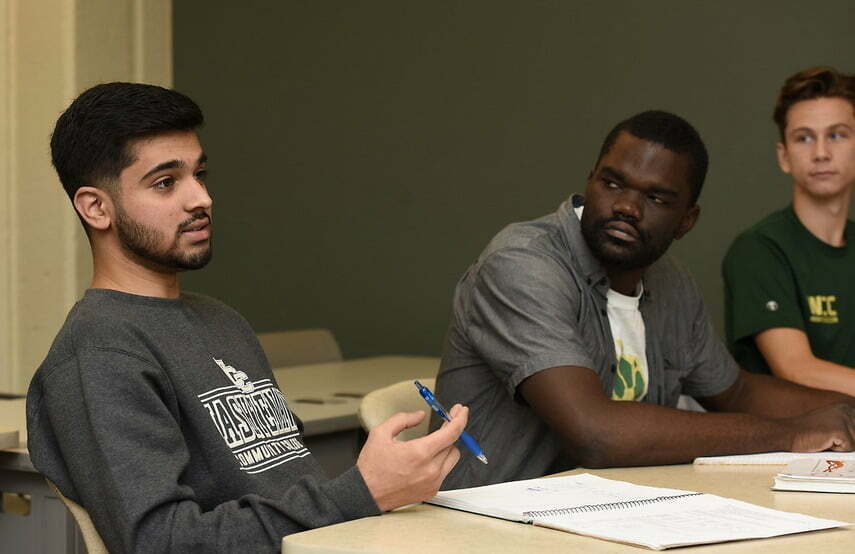 As the air chills and leaves change color, college students are settling into routine of the fall semester. While this time of year often breeds excitement and hopefulness, many college students will struggle in silence with substance use disorder and/or mental health issues.
Like many collegiate recovery programs (CRPs) across Michigan, Washtenaw Community College (WCC) in Ann Arbor is taking steps to help students through their Peer to Peer Recovery program. The program, created in 2019, is not only designed to help those struggling with alcohol or drug use, but also various mental health and eating disorders. The program at WCC seeks to expand because of the increasing need for substance use and mental health treatment. Students are more vulnerable to these issues now than ever before in history.
The Peer to Peer Recovery program provides opportunities for connection, free health and lifestyle trainings, meditation, support groups, sober fun, and academic success resources. With more than $15,000 in grant support from the Jamie Daniels Foundation, this important program will expand its reach now through the Winter 2024 semester.
Since substance use is often stigmatized on college campuses, WCC aims to use evidence-based, positive recovery messaging to acknowledge that asking for help is an act of strength. This way, the group can recruit and retain more students, creating a larger community of support for students that are working through the recovery process for any reason. But the impact of this program extends past recovery services.
According to Tina Kashat Casoli, director of Major Gifts and Development at WCC, "Students who use WCC recovery community resources are more likely to be aware of and utilize WCC health and well-being services such as mental health counseling, recovery support group participation, and academic success services."
On a college campus, it can be difficult to find social events that do not involve substance use in some way. Funds from the Jamie Daniels Foundation will also be used to support sober fun events—eliminating the temptation of substance use and building sober social networks. Mindfulness-based meditation training and recovery yoga will also be used to promote healthy habits.
The grant award will also establish an endowed scholarship specifically for students in the Collegiate Recovery Program, creating opportunities for WCC students for years to come.
Because of Peer to Peer Recovery at WCC, students do not have to feel alone in their recovery. The Jamie Daniels Foundation remains committed to promoting recovery and destigmatizing substance abuse in colleges across the state.